Additional Training Opportunities
Self-directed Online Learning from MRWA
MRWA is pleased to offer a new online training option we are developing in-house. Click on the links below
to view the courses in our online store.
---
Self-directed Online Learning from SunCoast Learning Systems
You may still access our portal in the Suncoast Learning Systems. This platform is used by Rural Water
Associations throughout the country. We are currently offering 3 different Math Review courses.
Please note: The wastewater TCHs for these courses have expired, so at this time we can only
offer water credits through the Maine DWP. We are in the process of renewing the wastewater
TCHs with the Maine DEP.
Click here to register for self-directed online courses.
(Clicking this link will take you away from our system and bring you to the SunCoast registration page)

---
CONTRACT TRAINING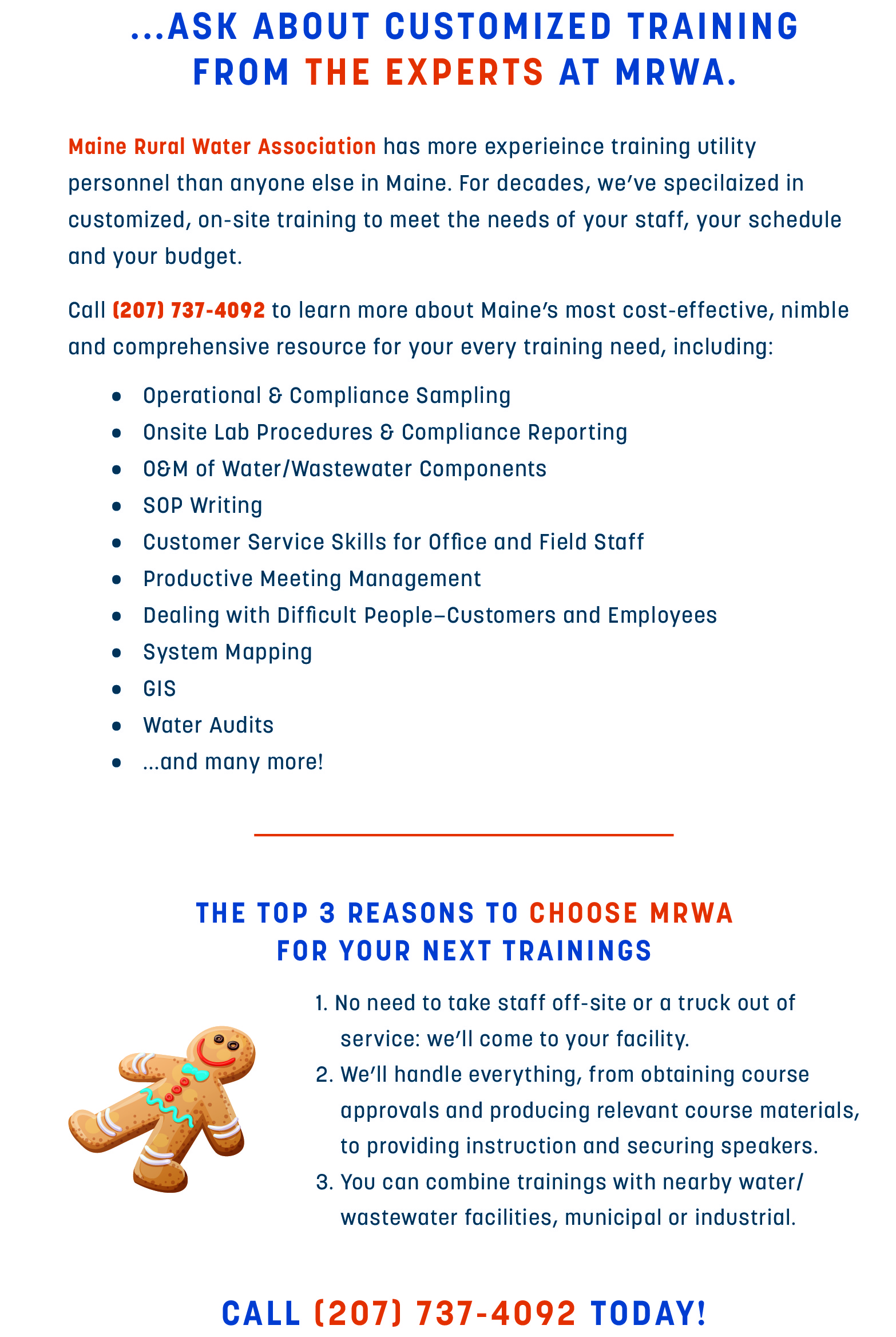 ---