Back to Events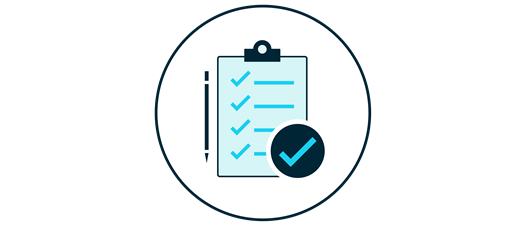 Trustee Training - St Agatha
Monday, June 19, 2023
Event Details
Class Description:
This workshop is comprised of situational experiences that will encourage open discussion among participants in their search for information and answers.
Participants should bring their respective utility budgets for discussion and assistance; the MRWA team has vast experience and is ready to provide insight.
Learning Objectives will include:
Board Ethics: Breakout sessions with real life examples of Conflicts of Interest/Ethics
Increasing Financial/Managerial Capacity: Understanding Budgets - we will ask management to please provide their budgets in advance so that MRWA may review and be of help for better understanding operational budgets/capital improvement budgets, etc.
Contingencies and Resiliency: Utility personnel and resources. Planning for the "What if"
Best Practices: This will focus on understanding the utility's discharge permit
Standard Operating Procedures Lab - we will ask the utilities to bring back the SOPs they began during our last class - we will see whether they have progressed, or whether more help is needed.
---
Class Fee: FREE (Sponsored by USEPA)
State Agency Approval:
Maine BLWSO: 2.0 TCHs for Water Operators
Maine DEP: 2.0 TCHs for Wastewater Operators
---
Speakers:
Kirsten Hebert - Director, MRWA
Kirsten is the Executive Director of Maine Rural Water. She is a registered professional lobbyist and enjoys shaping environmental policy issues. Kirsten spends many hours assisting Boards of Trustees understand their roles and responsibilities, answering Freedom of Access questions, as well as, personnel inquiries. When not at work, you can find Kirsten with her fly rod, and hopefully, a brook trout.
Jeff Warden – Project Manager, MRWA
Jeff comes to Maine Rural Water from his eleven-year tenure with the Town of Bethel, Maine where he served as Code Enforcement Officer, Wastewater operator and most recently Superintendent of the Bethel Sewer Department. He oversaw operation and maintenance of the plant, had a keen eye for treatment processes, and ensured regulatory compliance. He holds his Grade IV Biological Wastewater and Master Plumber Licenses. Jeff joins the MRWA Team to perform the important role of Project Manager. Jeff lives in Greenwood and enjoys skiing, snowmobiling and walking in the woods with his wife Amy and their dog.
Jeff Kobrock – Chairman, Gardiner Water District Board of Trustees
Jeff is the Chairman of the Gardiner Water District Board of Trustees and as such has helped to oversee many capital improvements, rate increases and has most recently, completed the utility's succession plan. Jeff has served in several roles as Town Manager and has worked closely with Boards and citizens alike. Jeff has also served in the capacity of MRWA's Secretary /Treasurer for nearly ten years.
THIS IS A LIVE EVENT!

Note: This course will be held at the Lakeview Restaurant in Saint Agatha, ME. Please arrive about 15 minutes early so we can mark you down for attendance before class starts.

This is an evening class, taking place from 5:00-7:00pm.
---
For questions about registration, please contact our Marketing Manager, Amanda Brill, via (207) 737-4092 ex. 423 or amanda.brill@mainerwa.org.
---
CANCELLATION POLICY: Individuals registered for one of MRWA's training classes or seminars will be charged the class fee if we have not received notice of cancellation at least five (5) business days prior to the class. Anyone contacting MRWA to cancel enrollment in a class will receive a cancellation number. In the event of an emergency, which would prevent attendance, please contact us at 207-737-4092 as soon as possible.