Back to Events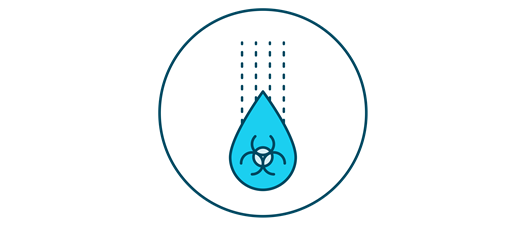 PFAS - New Legislation, Mandates, Proper Sampling Protocol, & Next Steps
Thursday, October 13, 2022
11:00 AM - 12:00 PM (EDT)
Event Details
This webinar focuses on the new legislation that mandates all community public water systems, and non-transient, non-community (NTNC) schools and childcare facilities to sample finished drinking water for PFAS. The webinar will explore background information on PFAS, specifics of the new legislation, proper sampling protocol, and the next steps in the event that PFAS is found in excess within the finished water of a public water system.
---
Fee: Free - This class is funded by the Maine Drinking Water Program.
State Agency Approval:
Maine BLWSO: 1.0 TCH for Water Operators (159-2021)
Maine DEP: 1.0 TCH for Wastewater Operators (MRWA-221-013)
---
Speakers:
Alex Pugh – Maine CDC Drinking Water Program
Alex is the new Senior Environmental Hydrogeologist at the Drinking Water Program. Alex joined the Program this summer. Previously, he was a Certified Environmental Hydrogeologist with the DEPs Division of Technical Services. His work at DEP included sites contaminated with PFAS.
Ashley Hodge – Maine CDC Drinking Water Program
Ashley has a master's degree in Earth & Environmental Science and is the Source Water Protection Coordinator for the Maine DWP. As a member of DWP's Water Resources Team, she works on source water protection, water system security, and emergency preparedness.
---
THIS IS A VIRTUAL EVENT!
Note: Zoom connection information will be sent to each registrant 2 days prior to the session date.
Connection options:
Call dial-in number provided in Zoom email invitation
Connect with your computer by clicking on link in Zoom email invitation
If your computer does not have a microphone, you'll need to both call in to listen and be heard and connect with your computer to view the PowerPoint presentation.
---
For questions, please contact the Training Department via (207) 737-4092
or trainingdepartment@mainerwa.org.
---
CANCELLATION POLICY: Individuals registered for one of MRWA's training classes or seminars will be charged the class fee if we have not received notice of cancellation at least five (5) business days prior to the class. Anyone contacting MRWA to cancel enrollment in a class will receive a cancellation number. In the event of an emergency, which would prevent attendance, please contact us at 207-737-4092 as soon as possible.