Back to Events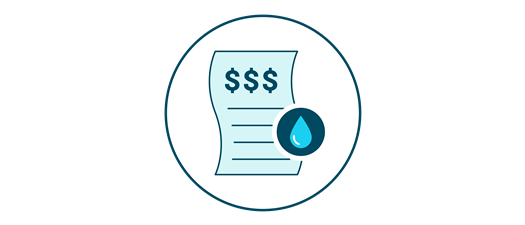 Modifying Written Easements When Replacing Infrastructure
Wednesday, January 25, 2023
10:30 AM - 12:00 PM (EST)
* Registration open until 1/24/23 at 5:00 PM (EST)
Event Details
Class Description:
Class Description:
An overview of easements - what they are and their entitlements
When you should modify an easement
What to do if a project causes a deviation of an easement
How/when to record an easement
How to determine how many/where/what easements a utility may have if records are not available
A review of water main and sewer main extensions and the appropriate insurances
---
Class Fee: $45 Members/ $60 Non-Members
State Agency Approval:
Maine BLWSO: 1.5 TCHs for Water Operators
Maine DEP: 1.5 TCHs for Wastewater Operators
---
Speaker:
Suzanne Breselor Lowell – Bernstein Shur
Suzanne represents landlords, tenants, buyers and sellers in complex commercial and large residential real estate leases and sale transactions throughout New England and beyond. Her experience spans a wide variety of industries, including renewable energy development, public-private partnerships, and retail shopping centers. Building on her experience in corporate law and as a real estate broker, Suzanne is uniquely familiar with all facets of a real estate transaction – from initial site selection through title clearance, financing, and construction. Her goal with each client is the same: to help them meet their real estate and overarching business objectives.
Prior to joining Bernstein Shur, Suzanne practiced in the private equity group at an international law firm in Boston and as an in-house counsel with IDEXX Laboratories, and later established a successful business as a residential real estate broker. Suzanne's attention to detail, years of negotiation practice, and dedication to client service make her a strong partner to each of her clients.
THIS IS A VIRTUAL EVENT!
Note: Zoom connection information will be sent to each registrant one day prior to the session date.
Connection options:
Call dial-in number provided in Zoom email invitation
Connect with your computer by clicking on link in Zoom email invitation
If your computer does not have a microphone, you'll need to both call in to listen and be heard and connect with your computer to view the PowerPoint presentation.
---
For questions about registration, please contact our Marketing Manager, Amanda Brill, via (207) 737-4092 ex. 423 or amanda.brill@mainerwa.org.


For questions about session details, please contact our Education Director, Andrew Snowman, via (207) 530-6073 or andrew.snowman@mainerwa.org.
---
CANCELLATION POLICY: Individuals registered for one of MRWA's training classes or seminars will be charged the class fee if we have not received notice of cancellation at least five (5) business days prior to the class. Anyone contacting MRWA to cancel enrollment in a class will receive a cancellation number. In the event of an emergency, which would prevent attendance, please contact us at 207-737-4092 as soon as possible.