Back to Events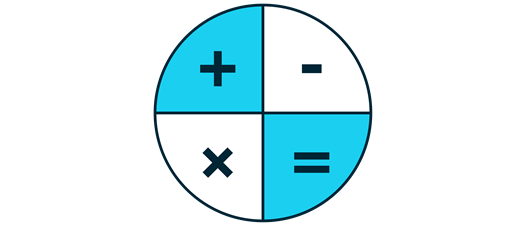 Maine PUC Accounting for Water Utilities
Tuesday, March 28, 2023
Event Details
Class Description:
This presentation is designed to provide an overview of the accounting requirements for water utilities who are subject to the Maine PUC regulations. It will focus on the Statute (35-A M.R.S. Chapter 5 Accounting), Commission Rules for Accounting (Chapter 610, Uniform System of Accounts; Chapter 68, Water Utilities Depreciation: Chapter 710, Auditing Requirements). It will also touch on the annual reporting requirements. Lastly, we will discuss how the accounting records are used to support water utility requests for rate changes.
---
Class Fee: $45 Members | $60 Non-Members
State Agency Approval:
Maine BLWSP: 1.5 TCHs for Waste Operators
Maine DEP: 1.5 TCHs for Wastewater Operators
---
Speaker:
Lucretia Smith – Maine Public Utilities Commission
Lucretia A. Smith has been working for the Maine Public Utilities Commission as a Utility Analyst since 1999. Her duties at the Commission include the review of rate filings for consumer owned utilities (both electric and water) and investor owned water and gas utilities. She also reviews all applications for Competitive Electricity Providers (CEPs) as well as the annual reporting. In addition, she participates in the review of security applications filed by the utility companies. Prior to her work with the Commission, Ms. Smith worked for the Federal Energy Regulatory Commission (FERC) as an auditor (1985 to 1997). In that position, Ms. Smith was responsible for conducting audits of electric and gas utilities for compliance with the FERC Uniform System of Accounts (USofA). For a brief period, Ms. Smith worked as an auditor reviewing home health agencies compliance with Medicare accounting and classification rules. (1997 – 1999)
Ms. Smith has a BS degree with a major in accounting from the University of Maine in Machias; an MBA from Anna Maria College and is a Certified Public Accountant.
THIS IS A VIRTUAL EVENT!
Note: Zoom connection information will be sent to each registrant one day prior to the session date.
Connection options:
Call dial-in number provided in Zoom email invitation
Connect with your computer by clicking on link in Zoom email invitation
If your computer does not have a microphone, you'll need to both call in to listen and be heard and connect with your computer to view the PowerPoint presentation.
---
For questions about registration, please contact our Marketing Manager,
Amanda Brill, via (207) 737-4092 ex. 423 or amanda.brill@mainerwa.org.


For questions about session details, please contact our Education Director, Andrew Snowman, via (207) 530-6073 or andrew.snowman@mainerwa.org.
---
CANCELLATION POLICY: Individuals registered for one of MRWA's training classes or seminars will be charged the class fee if we have not received notice of cancellation at least five business days prior to the class. Anyone contacting MRWA to cancel enrollment in a class will receive a cancellation number. In the event of an emergency, which would prevent attendance, please contact us at 207-737-4092 as soon as possible.