Back to Events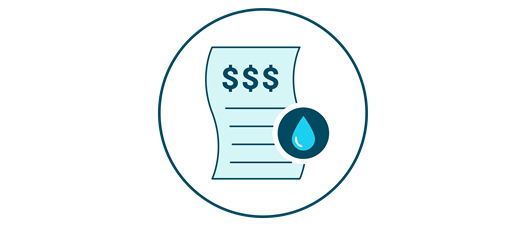 Funding Agencies
Wednesday, October 19, 2022
Event Details
Representatives from four different government agencies will hold discussions on regular program funding options for those associated with the water and wastewater industry, with emphasis on overburdened and underfunded facilities.
The Maine Department of Economic and Community Development (DECD), Maine Department of Environmental Protection (DEP), Maine Center for Disease Control (CDC) and Maine Rural Development (RD) will be represented.
Persons wanting to know more about the application process to obtain funding will find this class very informative.
---
Fee: $30 Members | $45 Non-Members
State Agency Approval:
Maine BLWSO: 1.5 TCH for Water Operators (124-2022)
Maine DEP: 1.5 TCH for Wastewater Operators (pending)
---
Speakers:
Terry Ann Holden - Development Program Manager, Maine Department of Economic and Community Development (DECD)
Terry Ann joined the department in 1999, and has managed Community Development Block Grant projects in cities and towns throughout the state. Prior to joining DECD Terry Ann worked at the Growth Council of Oxford Hills doing regional economic development activities. She is a graduate of the University of Southern Maine, and attended the Muskie School of Public Service.

Brandy M. Piers, P. Eng., P.E., Senior Environmental Engineer
Maine Department of Environmental Protection
Brandy is a licensed Professional Engineer in Maine and New Brunswick, Canada with over 15 years' experience in construction. Brandy has worked with the Maine Department of Environmental Protection since 2006 prior to that she worked for CPM Constructors building bridges and road infrastructure.

William (Bill) Dawson - Chief Engineer, Maine DCD Drinking Water Program
Bill joined the Drinking Water Program as the Chief Engineer and the Drinking Water SRF Program Manager in 2017. Bill comes to the Maine Drinking Water Program from the engineering consulting world, where he has spent the first 36 years of his career working with water and wastewater utilities in Maine and New England.

Robert Nadeau - Maine Rural Development
Bob joined Maine Rural Development in March 2004 and presently serves as the Community Programs Director. As Community Programs Director Bob oversees loan origination and underwriting, loan servicing, and state policy planning and implementation activities for Rural Development's Water, Wastewater, and Community Facilities programs. Bob received his Bachelor of Science degree in Plant and Soil Science from the University of Maine at Orono in 1982.
---
THIS IS A VIRTUAL EVENT!
Note: Zoom connection information will be sent to each registrant 1-2 days prior to the session date.
Connection options:
Call dial-in number provided in Zoom email invitation
Connect with your computer by clicking on link in Zoom email invitation
If your computer does not have a microphone, you'll need to both call in to listen and be heard and connect with your computer to view the PowerPoint presentation.
---
For questions, please contact the Training Department via (207) 737-4092
or trainingdepartment@mainerwa.org.
---
CANCELLATION POLICY: Individuals registered for one of MRWA's training classes or seminars will be charged the class fee if we have not received notice of cancellation at least five (5) business days prior to the class. Anyone contacting MRWA to cancel enrollment in a class will receive a cancellation number. In the event of an emergency, which would prevent attendance, please contact us at 207-737-4092 as soon as possible.