Back to Events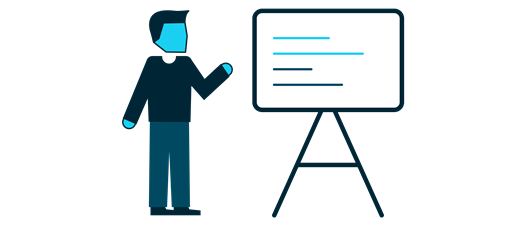 Essentials School: Water Operators
This class has four sessions: October 4, 11, 18, and 25.
Tuesday, October 4, 2022
Hybrid: in-person at MRWA's Richmond office and/or virtual
Event Details
This EPA Sponsored Free Training Program is designed to provide an introduction on what it takes to operate a public water system in the state of Maine.

Essentials School is:
Intended for people who are new to the field within the last few years
Meant for people who are unlicensed
Designed to furnish operators with basic concepts of how treatment processes work
Provides an overview of the requirements of government regulations,
The basic building block to begin to prepare for the water certification exam
Essential School will hold four recurring sessions quarterly. Space is limited to 15 students per session. Admission will be granted on a rolling basis. Priority acceptance will be granted to small and overburdened systems.
---
Class Fee: FREE
(This class is funded through USEPA and MRWA. In-kind donations of tangible support - goods, services, or expertise - are welcomed to help improve training at no cost.)

Manual: *Provided. Students encouraged to bring additional study materials*(Thanks to generosity of our colleagues at the Minnesota Department of Health and the Minnesota Rural Water Association)
State Agency Approval:
Maine BLWSO 8.0 TCHs for Water Operators
(excludes registration and break)
---
INSTRUCTORS:

Jason Pushard, EPA Program Manager at Maine Rural Water Association.
Jason provides training and technical assistance to small public water systems across Maine. Prior to joining MRWA, Jason worked for the Maine Drinking Water Program as a Compliance Officer for 4 ½ years and most recently as a Public Water System Inspector for the last 5 years. Prior to working for the DWP, Jason worked for 10 years at the Health & Environmental Testing Laboratory as the shipping & receiving section manager. While at the lab, Jason worked daily with compliance section staff at the DWP and was involved with sample tracking and receipt. Jason holds Class 2 Water Distribution and Water Treatment Licenses.
Shaun Yeatts, Director of Operations at Maine Rural Water Association.
Shaun oversees MRWA's Federal Water Circuit Rider, Wastewater Circuit Rider, Source Water Protection, EPA, and State Water Quality Specialist Programs. He studied Political Science at the University of Vermont, holds Class 4 Water Distribution and Water Treatment licenses, and attained Utility Management Certification through the National Rural Water Association. Prior to moving to Maine, he was Superintendent of a municipal water system in Vermont. In Maine, his primary focus was non-revenue water loss, and he has conducted leak detection across many municipal water systems throughout the state.
---
MRWA is a fully approved ME Department of Environmental Protection and Maine BLWSO training provider.
---
FREE COURSE CANCELLATION POLICY: Registration for free courses is limited. If you register for free training, we ask that you give the curtesy of cancelling your registration at least five (5) business days prior to the class. Nonattendance or cancellation of free courses will incur a "No Show" charge of $25 to cover administration costs. Anyone contacting MRWA to cancel enrollment in a class will receive a cancellation number. In the event of an emergency, which would prevent attendance, please contact the training department (207-737-4092) as soon as possible.
LOCATION:
Hybrid – In-person @ MRWA's Richmond office and/or Virtual
MRWA Office Address:
254 Alexander Reed Rd, Richmond, ME 04357
Note: Zoom connection information will be sent to each registrant 2 days prior to the session date.
Connection options:
Call dial-in number provided in Zoom email invitation
Connect with your computer by clicking on link in Zoom email invitation
If your computer does not have a microphone, you'll need to both call in to listen and be heard and connect with your computer to view the PowerPoint presentation.
---
For questions, please contact the Training Department via (207) 737-4092 or trainingdepartment@mainerwa.org.