Back to Events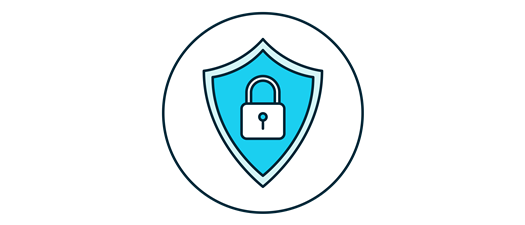 CISA Support, Hazard Mitigation Funds, Grant Monies
Wednesday, March 15, 2023
Event Details
Class Description:
This session will provide an overview of the present threats (cyber and physical) to the water and wastewater sector in Maine, and of CISA's available resources and support. Additional speakers will address hazard mitigation funds and various grant money available for systems.
This class includes two 15-minute breaks.
---
Class Fee: $90 Members | $120 Non-Members
State Agency Approval:
Maine BLWSO: 3 TCHs for Water Operators
Maine DEP: 3 TCHs for Wastewater Operators
---
Speakers:
T.J. Swenson – U.S. Department of Homeland Security
T. J. Swenson is the Cybersecurity and Infrastructure Security Agency Protective Security Advisor for the State of Maine. T. J. has been the PSA for the State of Maine since April 2022. Prior to joining CISA, he served seven years with the Federal Emergency Management Agency Region 1. T.J. led elements of more than 25 federal disaster response and recovery operations across the United States; led strategic, operational, and tactical operations and policy initiatives at Regional and National levels. He served 5 years active duty as a U.S. Marine Non-Commissioned Officer, Infantryman, Squad Leader, and Platoon Sergeant and holds a Doctor of Law and Policy from Northeastern University.
Daisy Mueller – Maine Emergency Management Agency (MEMA)
Daisy Mueller has been with Maine Emergency Management Agency for over 5 years and assists the cyber and physical infrastructure protection with Federal, State, County, Local and critical infrastructure owners and operators.
Daisy works with all 16-sectors of critical infrastructure around the State, providing prevention and protection guidance for all-hazards incidents. Previously, she worked as the Homeland Security Grant Manager for MEMA and as a Senior GIS Analyst for the James Sewall Company in Old Town. She has a variety of training that ranges from ICS 400 to GIS training. She is also the State Point of Contact for the Department of Homeland Security's Protected Critical Infrastructure Information Program.
Heather Dumais - Maine Emergency Management Agency (MEMA)
Heather is the Hazard Mitigation Officer for MEMA.
Christina Trufant – Maine Drinking Water Program
Christina Trufant has worked for the Drinking Water Program for 2.5 years as a Rule Specialist. She holds a bachelor's degree in Environmental Science from the University of Southern Maine. Her previous work experience includes 7 years with the Department of Marine Resources working on commercial fisheries landing statistics and identifying phytoplankton species across the coast of Maine. Other work experiences include time with U.S. Fish & Wildlife Service, Gulf of Maine Coastal Program, Casco Bay Estuary Partnership, and GIS mapping of salmon habitat.
THIS IS A VIRTUAL EVENT!
Note: Zoom connection information will be sent to each registrant one day prior to the session date.
Connection options:
Call dial-in number provided in Zoom email invitation
Connect with your computer by clicking on link in Zoom email invitation
If your computer does not have a microphone, you'll need to both call in to listen and be heard and connect with your computer to view the PowerPoint presentation.
---
For questions about registration, please contact our Marketing Manager,
Amanda Brill, via (207) 737-4092 ex. 423 or amanda.brill@mainerwa.org.


For questions about session details, please contact our Education Director, Andrew Snowman, via (207) 530-6073 or andrew.snowman@mainerwa.org.
---
CANCELLATION POLICY: Individuals registered for one of MRWA's training classes or seminars will be charged the class fee if we have not received notice of cancellation at least five (5) business days prior to the class. Anyone contacting MRWA to cancel enrollment in a class will receive a cancellation number. In the event of an emergency, which would prevent attendance, please contact us at 207-737-4092 as soon as possible.