Back to Events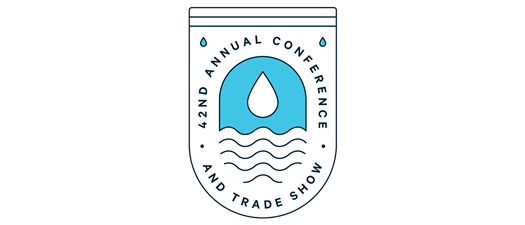 42nd Annual Conference & Trade Show
Tuesday, December 6, 2022
to Thursday, December 8, 2022
Event Details
Join us at the Samoset Resort!
      

      

220 WARRENTON STREET,
ROCKPORT, ME


We're thrilled to return to the Samoset Resort for our 42nd Annual Conference! Their space is big enough to accommodate our tradeshow and our expansive selection of live classes, and it's on the ocean.


ACCOMMODATIONS
Accommodations are located within the resort! The Samoset has over 160 rooms available for both exhibitors and attendees. Guest rooms were recently redone in 2019 and feature private balconies, some with ocean front views.
---
Room blocks are OPEN! 
Click the button below to reserve your room. Space is limited,
so don't miss your chance and book today!
---
WEDNESDAY SESSIONS
CONCURRENT SESSION 1:   8:00 - 9:30AM
TRACK
Activated Sludge – Process Control
WW
Lead Service Line Inventory
W
VSWS Treatment Technologies
W/VSWS
How to Look for Red Flags in Utility Districts &
Apply Forensic Accounting
W/WW/ADMIN
        
CONCURRENT SESSION 2:   9:40 - 11:10AM
TRACK
CISA: The Industry's Partner for the Cyber Security Sector
W/WW/ADMIN 
Concrete Tank Maintenance
W/WW
VSWS Rules Updates
W/VSWS
Managing a Crisis for Water/Wastewater Systems
W/WW/ADMIN 
HDPE Pipe, Valves, & Fusion
W/WW
---------------      LUNCH & TRADE SHOW      ---------------
CONCURRENT SESSION 3:   12:40 - 2:10PM
TRACK
Asset Management for New Wastewater Asset Rules
WW
DWP & EPA Updates
W/ADMIN
It's Not Just Filling a Bottle: Proper Sampling Techniques
W/VSWS
CISA: Physical Security Support to Water/ Wastewater
W/WW/ADMIN
Hydrants & Valves - Proper Operation
W
        
CONCURRENT SESSION 4:   2:20 - 3:50PM
TRACK
Stand-by Power & Energy Storage
W/WW/ADMIN
GPS/GIS Applications
W/WW/ADMIN
VSWS Sanitary Survey/ Field Items
W/VSWS
Project Management - Start to Finish
W/WW/ADMIN
------------      TRADE SHOW & RECEPTION      -------------
---
If you have questions about the registration process specifically, please contact our Marketing and Membership Communications Manager, Amanda Brill at (207) 737-4092 ex. 423 or amanda.brill@mainerwa.org.

For questions about our Annual Conference sessions or credits, please contact our Education Development Director, Andrew Snowman at (207) 530-6073 or andrew.snowman@mainerwa.org. 


Attendee Registration is OPEN!
---
THURSDAY SESSIONS
CONCURRENT SESSION 1:   8:00 - 9:30AM
TRACK
PFAS in the Wastewater Process, Along with DEP Updates
WW/ADMIN
Funding Application Process
W/ADMIN
Developing a Personnel Policy, It Can Make
All the Difference!
W/WW/ADMIN
The Skinny on Chemical Feed Pumps
W/WW
-------------     BRUNCH, TASTE TEST, & TRADE SHOW      -------------
CONCURRENT SESSION 2:   11:45AM - 1:15PM
TRACK
QA/QC Wastewater Samples
WW
Water PFAS Sampling Process/ Rules/ Regs/ What's Next?
W
Payroll Compliance Updates
W/WW/ADMIN
Building Relationships Between Cities & Districts
W/WW/ADMIN
    
   
CONCURRENT SESSION 3:   1:25PM - 2:55PM
TRACK
Inflow/Infiltration – Location, Measuring, Remediation
WW
Leak Detection & Line Location
W/WW
When People Don't Pay – PUC Rules
W/ADMIN
WE DO HOPE TO SEE YOU THERE!
-------------     EDUCATION TRACK KEY      -------------
W = Water
WW = Wastewater
VSWS = Very Small Water Systems
ADMIN = Management/ Admin